What would it take to jump start your business? Take it to the next level? Get something started in the first place?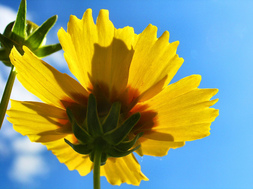 Sounds good, of course, but not as easy as you might think…is it? In fact, for some of us, the word "business" raises all kinds of red flags of feeling intimidated, not knowing where to start or seeming just plain hard and overwhelming.

Yet one increasingly common and concrete way of moving a business forward is developing "courses" (not really as scary a word as it sounds) teaching some kind of skill, focusing attention or providing ways to teach people how to make their lives better. All the while using the "course" to give people a chance to sample your expertise and promote your services.

Classes can be designed in a variety of ways. They can be conducted in-person, by phone or over the internet. They can run the gamut from one or two questions you send out to a specified email list to in-person in-depth trainings.

As a teacher (actually a professor of political science at the University of Albany) for almost 30 years and a life coach (PCC from Coaches Training Institute 2005), one of my favorite activities has been brainstorming about how to take a project (a course syllabus, a student paper, a journal article) to the next level of clarity and focus. Anybody that knows me knows that at some point in a discussion about a project, I'm going to ask questions like: What's the argument you want to make? What are some good ways to organize this information? And my favorite: Of everything we have talked about, what's the most important idea you want to get across?

Simple questions but they really can make a difference.

As well, one of the hallmarks of the Coaches Training Institute is that each of us is innately "creative, resourceful and whole." I agree with that philosophy one thousand percent. Nothing needs to be fixed. We all know the answers that are right for us. It's the job of a coach to be a listener and a motivator and work with the client to bring to the surface things the client already knows and wants.

So while some people are intimidated by the creative process, I really respect clients and I'm really good at getting a project off the ground.

In addition, for the last year I have been working with the magic of the deck of Color Wisdom Cards, developed by Tori Hartman. Complete with fables, meditations and a range of colors, these cards provide an innovative way to enhance creativity and work on self-development. Work with me and you'll combine intellectual productivity with the magic and intuition of the cards. You'll expand your connections to assist people and you'll enjoy engaging in the creativity that combines the things you already know in a systematic way so you can teach them to others…growing your business in the process.
---